ASAT Elite Performance Series
Phone: 1-406-431-0876 

No UV Brighteners used on the ASAT Elite Performance Series!
Free 3-5 Day Shipping in the U.S. for orders over $50. $5 flat rate shipping for $50 and under! If you are combining ASAT orders with another product purchase and PayPal charges you for shipping, let us know and we will refund the shipping immediately! Call 1-406-431-0876 or email us for the cost of 2 day shipping.
For shipping costs outside the U.S., please email us with your address and items you want to order. We will respond with the total cost, including shipping.
Sizing: We will exchange sizes, if that becomes necessary.
Click here for ASAT Sizing Chart (PDF).
Click on images for larger views:
An elk hunting gear list that big game hunters will find helpful. This is a list and brief review of practical, useful, quality hunting equipment for elk hunters.
Silver Odor Suppression
and Lotus Nano Barrier
Most of the ASAT Elite Performance Series products, as indicated, on this page are treated with AG Vaportech Nano Silver Odor Suppression and Lotus NanoBarrier Eco-Friendly Fabric Treatment. 
Nano Silver Technology kills bacteria to virtually eliminate human odor. Anti-microbial formula requires no special activation and will not wash away in the laundry. A high concentration of wicking compounds keep you dry and comfortable. Hunt in scent-free comfort.
The Lotus NanoBarrier Eco-Friendly Fabric Treatment: The super-hydrophobic surface structure of the Lotus leaf allows it to repel water and dirt in some of the planets most challenging environments. The Lotus NanoBarrier fabric treatment imbeds nano particles into the cloth, bionically duplicating the leaf of the Lotus. The durable, eco-friendly barrier allows natural body moisture to escape while blocking rain, other external moisture and debris.
The proprietary treatment creates an air barrier between water drops and the fabric, causing water to roll off, washing away debris and odor-causing contaminates in the process. This self-cleaning process minimizes wash times and requires less detergent.
Additionally, the Lotus NanoBarrier lasts up to 2-1/2 times longer than other water repellent treatments. The non-toxic, hypoallergenic treatment will not harm humans or the environment. Garments treated with the Lotus NanoBarrier are perfect for hunters and other eco-conscious outdoor enthusiasts who spend time afield no matter what the conditions. No UV brighteners are used in the ASAT Elite Performance Series!
---
ASAT Elite Performance Series Base Layer
Elite Base Layer Bottom
Elite Performance  Series Base Layer Bottom is being phased out and replaced with the ASAT Bedrock Merino Base Layer.
We have a few sizes of these original base layer bottoms left below. They wick away moisture from your body to keep you dry & comfortable and regulate body temperature. Keeps you warmer in cold weather, cooler in hot weather.
The silky fabric is extremely comfortable and promotes performance freedom of motion. No UV brighteners.
Size Guide (VaporTech garment should fit snuggly)
XL: Waist 36 - 38 

XXL: Waist 39-42
---
Highwood Hoody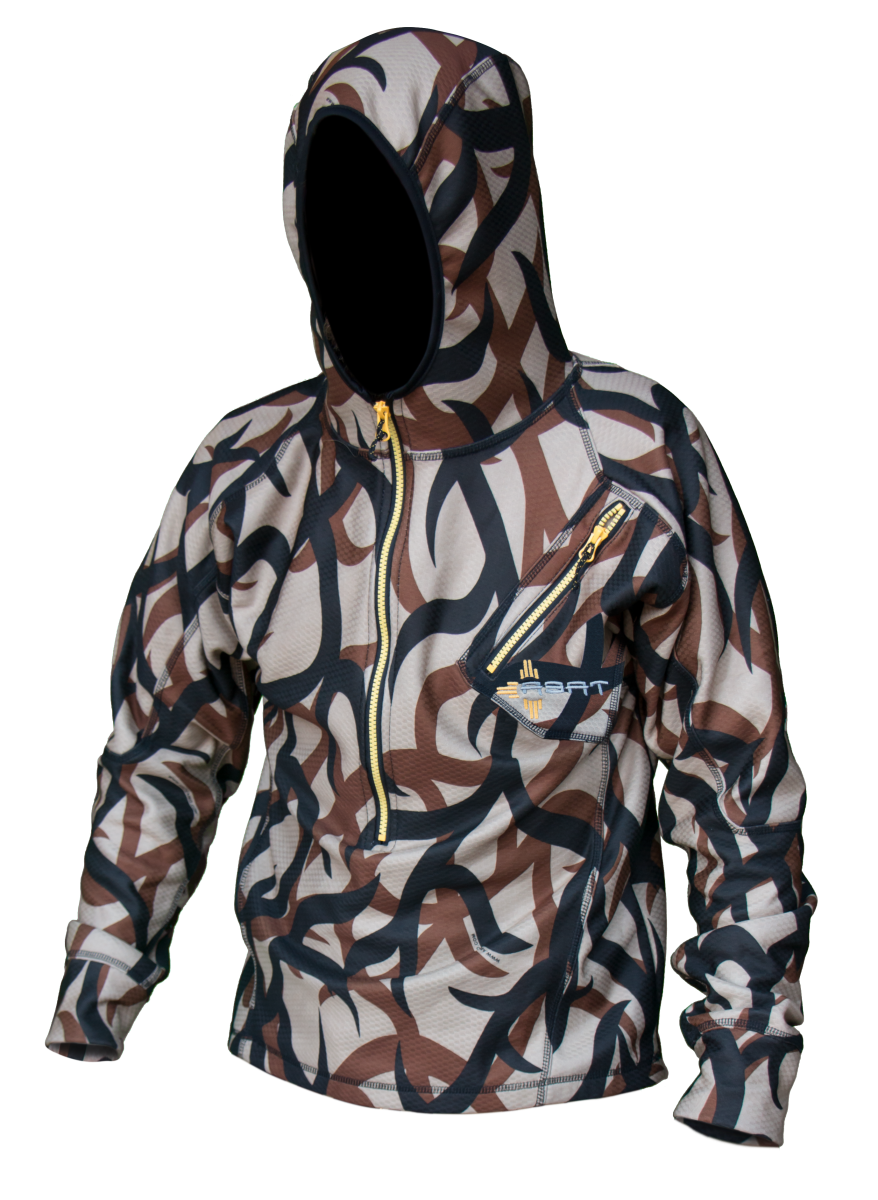 The Highwood Hoody will quickly become your go-to layer both in the mountains and in your favorite ground blind.  This mid-weight layering piece is a long sleeve, hooded ½ zip made of 2-layer bonded fleece with the ability to wick away moisture and provide insulation.  It is designed to keep you dry as you hike up to the alpine ridges, but also warm on the high peaks as you glass into your favorite bull-filled basin. Spending your evening in the tree stand?  No problem.  This piece will also prove to be a tried and true outer-layer for those mild late evenings waiting for a buck. 
-Lotus NanoBarrier Water Repellant

-Vaportech Nano Silver Odor Suppression
All sizes are out of stock for the season.
---
Lightweight Bowhunter Jacket
I DO have very few of the Lightweight Bowhunter Jackets left!
The Lightweight Bowhunter Jacket has been replaced with the awesome Hurstic Jacket! You have to see this!
---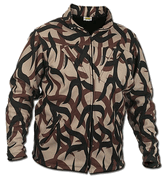 Elite Ultimate Jacket
(The Ultimate Jacket has been discontinued and there are only a few sizes left)
A quiet brushed flat finish (no shine) and soft black lining make the ASAT Elite Performance Series Ultimate Jacket super silent, windproof, water resistant, and breathable!
Natural body vapor escapes, exterior moisture stays out for maximum comfort! The highly breathable core membrane provides a water resistant, windproof shield against even the most extreme conditions. The inside layer is soft, warm, silent and breathable and promotes limitless freedom of motion.
Features:
12 inch pit zips for superior ventilation
2 covered upper chest zipper pockets
2 covered slash handwarmer pockets
2 inside chest zippered pockets
Removable zippered hood with double snap closure and elastic draw string/toggle ties
5 inch zippers at wrist make easy on/off over gloves and release
If you are on the border of sizes we suggest you go with the larger size.

-Lotus NanoBarrier Water Repellant
-Vaportech Nano Silver Odor Suppression
---
ASAT Insulated Bib

This insulated bib is what you need for colder temperatures. It's a water resistant lightly insulated polyester high tech bib. Cargo pockets on the legs, pockets in the back, hip and chest.  22" Zippered legs make it easier to put these bibs on while you are wearing your boots! 

---
ASAT Elite Performance Series Ultimate Pant
(The Ultimate Pant has been discontinued and there are only a few sizes left)

A quiet brushed flat finish (no shine) and soft black lining make the Ultimate Pant super silent, windproof, waterproof and breathable!
-Lotus NanoBarrier Water Repellant

-Vaportech Nano Silver Odor Suppression
---
New: Knarr Pant
The Knarr pants are new to the ASAT Elite Performance Series. They are lightweight, breathable, durable and water repellent. Only high quality YKK zippers are used. The fabric blend is a strong four-way stretch material. They have an athletic fit with an extra cuff length tucked under for the taller person's inseam adjustment, if needed. The seems are 33" and are expandable to 36" by very simply removing the double cuff stitching.
-Durable Water Resistance
---
NEW: G2 Essential Pant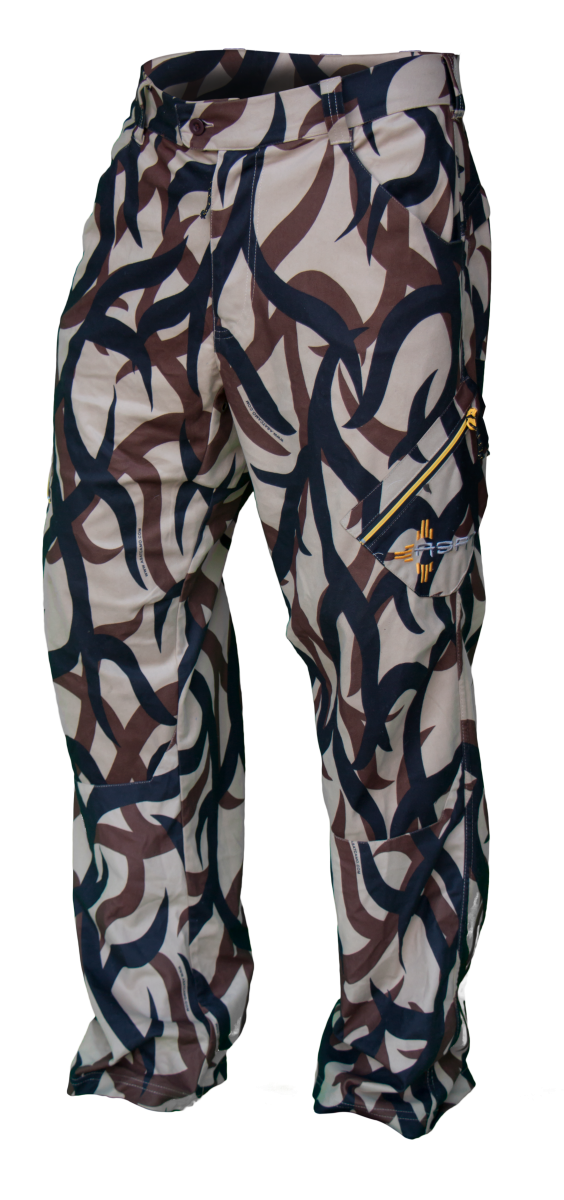 The new and improved ASAT G2 Essential Pant is made with the ultra-quiet Microtex material. It will quickly prove itself comfortable and easy to move, with the new athletic cut and articulated leg seams. It will be a favorite in your hunting arsenal for warm weather spot-and-stalk. It features vents in the gusset of the pant to keep you cool in those early fall adventures. It continues versatile with cargo pockets on the legs for your hunting accessories. In addition, the Lotus Nano Barrier will assist in keeping you dry by repelling water from early morning dews walking to the stand or sitting through light early season rains.
-Lotus NanoBarrier Water Repellant
-Vaportech Nano Silver Odor Suppression
---
Shop for all ASAT Camo:
The 2022
ASAT Puffy Jacket is here!



ASAT Hurstwic Jacket and Pants

ASAT® Bedrock Merino Wool

ASAT® Classic Series

ASAT® Vanish Pro 3D Series

ASAT® Elite Performance Series

ASAT Rain Gear

ASAT Camo Youth Series

ASAT Gift Certificates and Camo Accessories

ASAT® Camo Packs

Back to ASAT Camo Hunting StoriesBack to Home Page
---
Please subscribe to or our "What's New" newsletter or to an RSS feed (see left column) to be alerted whenever new information is added to the site.
We'd appreciate it if you would "Like" us on Facebook, or share this site with others.
---