ASAT Bedrock Merino Wool
ASAT Bedrock Merino Wool products are 100% Merino. They are available with free shipping on this page. This natural fabric is an incredibly comfortable, lightweight material. It is naturally odor resistant, because it inhibits bacterial growth. So, there is no need to wash it for days in hunting camp.
It's moisture wicking efficiency keeps you dry during a hard trek. Merino Wool has the ability to keep you warm in wet weather. Merino helps to maintain a comfortable temperature in hot or cold temperatures. Lightweight Merino wool is great in warm weather. Layering with heavier Bedrock Merino Wool in cold weather keeps you warm.
Merino wool is known for its ability to absorb UV light, eliminating brightness. They are machine washable.
See sizing chart below.
ASAT Bedrock Merino Wool Quarter Zip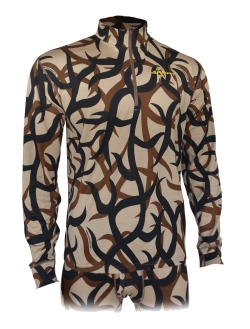 UPC Codes: 804879596318, 804122177841, 804879596325
Bedrock Merino Wool Base Layer Pants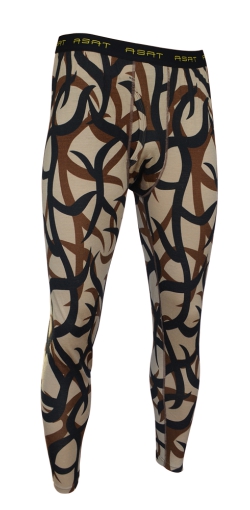 Medium Out of Stock
Free Shipping:
UPC Codes: 804127836164, 804125869507, 804128317811
Bedrock Merino Wool Crew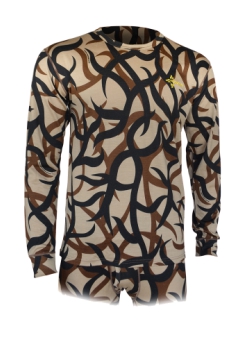 UPC Codes: 804879596363, 804879596356, 804879596370
Bedrock Merino Wool Hoodie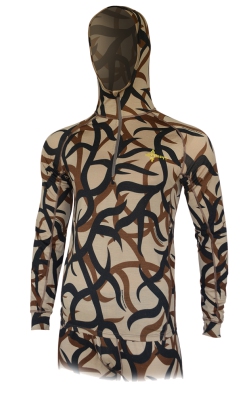 Free Shipping:
UPC Codes: 804122285089, ASA29578210M, ASA51027414L
Bedrock Merino Wool Balaclava
Out of Stock
UPC Code: 804879596417
Bedrock Merino Wool Beanie
Out of stock.
UPC Code: 804879596400
Bedrock Merino Wool Neck Gaiter
Out of stock until after the new year, 2023.
UPC Code: 804879596394
Merino Wool Sizing:
Size  Chest         Waist          Inseam 
S     35 - 38"      28 - 30"      28 - 30"
M     39 - 41       31 - 33"      29 - 32"
L      42 - 45       34 - 36"      32 - 34"
XL    46 - 48       37 - 40"      32 - 35"
2XL  49 - 52        41 - 44"      34 - 35"
3XL  52 - 54        45 - 49"      34 - 36"
---
Free 3-5 Day Shipping in the USA on orders over $50. $5 flat rate shipping for $50 and under! If you are combining ASAT orders with another product purchase and PayPal charges you for shipping, let us know and we will refund the shipping (for over $50) immediately! Email us (bottom of this page) with your address and products to be ordered for the cost of 2 day shipping option.
For shipping costs outside the US, please email us with your address and items you want to order. Or, feel free to call us at 406-431-0876.
Click here for ASAT Sizing Chart (PDF).
Shop for all ASAT Camo:
The 2022
ASAT Puffy Jacket is here!



ASAT Hurstwic Jacket and Pants

ASAT® Bedrock Merino Wool

ASAT® Classic Series

ASAT® Vanish Pro 3D Series

ASAT® Elite Performance Series

ASAT Rain Gear

ASAT Camo Youth Series

ASAT Gift Certificates and Camo Accessories

ASAT® Camo Packs

Back to ASAT Camo Hunting Stories
Back to Home Page
---