ASAT Camo Accessories
Phone: 1-406-431-0876 

No UV Brighteners used on ASAT Products!
Free 3-5 Day Shipping in the U.S. for orders over $50. $5 flat rate shipping for $50 and under! If you are combining ASAT orders with another product purchase and PayPal charges you for shipping, let us know and we will refund the shipping immediately! Call 1-406-431-0876 or email us for the cost of 2 day shipping.
For shipping costs outside the U.S., please email us with your address and items you want to order. We will respond with the total cost, including shipping.
Sizing: We will exchange sizes, if that becomes necessary.
Click here for ASAT Sizing Chart (PDF).
Click on images for larger views:
An elk hunting gear list that big game hunters will find helpful. This is a list and brief review of practical, useful, quality hunting equipment for elk hunters.
---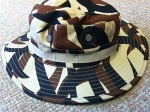 Boonie Style Hat
A classic boonie style hat with an adjustable lanyard.
Large = 7 1/4 inches
Extra Large = 7 1/2 inches
Currently out of stock.
---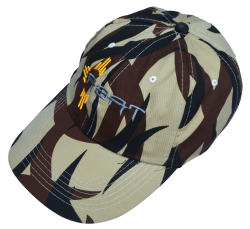 Ball Cap with Logo
Regular style standard brim (2 3/4") ball cap. 100% Cotton, 6 panel, 1 size fits most. Adjustable slide strap in back. No UV Brighteners, Logo does NOT glow!

---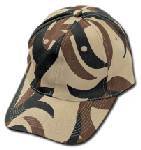 ASAT Cap No Logo
---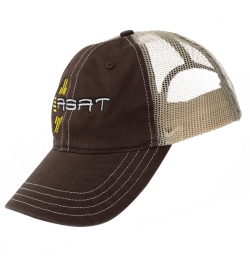 Ball Cap Brown With Logo-Low Profile
---
Ball Cap Black With Logo
---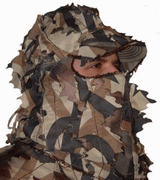 Vanish-Pro™ Leafy 3-D Head Net
This is the same head net included in the ASAT® Vanish-Pro™ Leafy 3-D suit. It has a cable-lock rear drawstring and can be purchased separately here.
---
Dew Rag
Cotton classic Dew Rag. Ties in the back, with flap down the back of your neck.
---
Lightweight Glove
This lightweight glove is a perfect addition to your hunting adventure. Made of 100% polyester, this glove is very quiet and practical. The grips that are on the palm of your hand also allow for texting. The extra cuff length provides an additional 3 inches past your wrist. A must have for early season hunting.
---

Lightweight Jersey Gloves
Nothing complicated here - 100% cotton jersey with knit cuffs.
Out of stock for now.
---
ASAT Arrow Wraps
These wraps are 1" wide and 7" wide. There are a dozen in a package.
---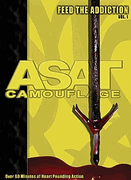 DVD Feed The Addiction Vol I
Join Rob Smollack, owner of ASAT Camouflage, and his friends as they travel around North America seeking out the most exciting hunts this continent has to offer. 14 exciting archery and one rifle kill make this DVD heart pounding from beginning to end. The video is made up of regular men and women that have one thing in common, their love for big game hunting in an up close and personal way, with no fences, no egos, the way hunting was meant to be!
Featuring actual footage from Fred Bear's historical World Record Brown Bear.
---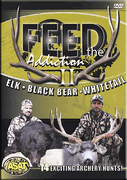 DVD Feed The Addiction Vol II
Join Rob Smollack of ASAT Camouflage and his pro-staff as they travel across North America in search of the most exciting fair chase hunting adventures imaginable. From the Colorado Rockies, where bugling elk are abundant, to the open grassland country of Alberta, where giant mule deer roam, this DVD has it all. With 14 exciting hunts for elk, black bear, mule deer and whitetail, this DVD has something for everyone. If you are a hunter that craves in your face action then this in one DVD you cannot live without!
---
Shop for all ASAT Camo:
The 2022
ASAT Puffy Jacket is here!



ASAT Hurstwic Jacket and Pants

ASAT® Bedrock Merino Wool

ASAT® Classic Series

ASAT® Vanish Pro 3D Series

ASAT® Elite Performance Series

ASAT Rain Gear

ASAT Camo Youth Series

ASAT Gift Certificates and Camo Accessories

ASAT® Camo Packs

Back to ASAT Camo Hunting StoriesBack to Home Page
---
Please subscribe to or our
"Quick Tips"
newsletter or to an
RSS feed
(see left column) to be alerted whenever new information is added to the site.
We'd appreciate it if you would "Like" us on Facebook, or share this site with others.
---