ASAT Packs for Hunting
Call us at 1-406-431-0876
ASAT Packs are now made by Wilderness Pack Specialties and are available on this page! They are made with one goal: to create a line of 100% American Made, Berry-compliant, rugged backpacks and equipment designed solely for the hunt. 
These packs have withstood the punishment of professional guides day after day, year after year without fail.
Reliability is the key—designing and constructing a pack around the best-sourced materials so you stay safe and comfortable on your hunt. The Wilderness Pack Specialties offer Berry-compliant ASAT packs designed with functional NIR-Compliant, UV-negative materials. The question is, when you are miles from the trailhead will you trust anything but the best?

The ASAT Leafy 3D (Vanish Pro 3D Series) provides the double advantage of leafy camo with the ASAT pattern, well known for its animal eye oriented pattern.
ASAT packs are available here with free 3-5 Day Shipping.  Call 1-406-431-0876 or, email us for the cost of 2 day shipping option. 
For shipping costs outside the US, please call or email us. 
Click on images for larger views:
---
Big Horn Wilderness ASAT Packs
The Big Horn ASAT Packs are designed to handle everything you and Mother Nature can dish out on those multi-day wilderness hunts. The Bighorn and frame combo combines our Handi-pack bag system with our lightweight, rugged frames. The result? The prefect blend of guaranteed unbreakable features for when the game meets the trail.
ASAT packs combine the super strong, U.S. Military-tested Xenoy composite frame, which is guaranteed unbreakable, and features a load rating of 120 pounds with our unmatched belt and harness system. Are you hoping to pack out more game this season?

Our load-leveraging factor belt and harness system, matched with our frames, provides amazing torso adjustability. The result? Go into the high country light, and come out heavy. Find Your Limits with the Wilderness Pack Specialties Bighorn Frame Combo.

• Light weight 15″ x 22″ Xenoy composite frame and Handi-pack bag system
• 3,000-cubic-inch pack bag
• 6.6 lb. total pack weight
• Brushed nylon suede waterproof, UV negative camo fabric
• 11 External Pockets
• Unbreakable Nylon Buckles
• Hydration bladder ready for up to 3 Liters
• Compression straps lash gear to frame and pack exterior
• Lined with 420 denier waterproof nylon fabric
• Nylon Pack Cloth
• Integrated rifle and bow carrier makes packing your weapon a breeze
• Rifle carrier folds in when not in use
• Scope is protected behind the expandable pocket
---
Impala ASAT Packs
At 2,600 cubic inches, the Impala Frame Pack is the lightest, most comfortable daypack frame system made.
The perimeter Xenoy composite Rogue frame system, coupled with our fully adjustable suspension and harness system, make for a comfortable day afield, even with loads in excess of 60 pounds. The easy-to-adjust torso length suspension fits anyone from 5′- 5″ to 6'–4″ with waistline capabilities from 30″ – 48″.
Our unique suspension design creates more ventilation area on your back than any other pack on the market. The 15-ounce composite frame keeps weight to a minimum while providing the rigidity necessary for heavier loads.
Battle tested in Afghanistan by helicopter assault mountain troops; the Impala has proven to be nearly indestructible.
The bag features 9 pockets including a hydration pouch, built-in bow and rifle carrier, and zippered waist pockets to keep all your small items handy for easy access.

The new Gatekeeper Latch System makes attaching gear to you pack quick, easy and secure. Our system is designed to carry any 2″ belt capable holster for your GPS, knife, rangefinder or handgun.
• 4.4 lb total pack weight
• 2,600-cubic-inch pack system
• Lightweight 15-ounce perimeter Xenoy composite Rouge Frame
• Built-in Handi-pak bag system
• 9 pockets for easy gear storage
• Unbreakable nylon buckles
• 18″ zippered side pockets for larger gear
• Gatekeeper Latch System for easy access to holstered gear
• Easily-adjustable suspension system
• Fully adjustable wait belt from 30″ – 48″
• Integrated rifle and bow carrier
---
Muley Fanny ASAT Packs
The ASAT Muley is perfect for those day hunts away from your drop-camp or fast-paced elk hunt.

Our pack system features torso length adjustments  with sternum strap to ensure the pack stays in place while on the move or while stalking your trophy.

Attach the Muley to our Bighorn Frame for added functionality with our included frame attachment system.
MADE IN THE USA
• 1250 Cu.In., 14″ Wide / 11″ High / 6″ Deep
• Molded Foam Back and Hip Belt
• 6 Pockets & Main Compartment for easy organization
• Sternum Strap
• Torso Length Adjustment
• Hydration Ready
• Frame Attachment Clips to Connect The Pack to the Big Horn Frame
• Sidelok Attachment and Zippered Pockets on Each Side
• Drilex-lined hip belt
Additional Information:
1. Large fanny pack system for the hunter who wants a low-riding pack, yet still have enough room for an all-day hunt.
2. Full-suspension system with torso adjustment included with a Drilex-lined hip belt
3. Main compartment, plus 6 smaller pockets allow for easy, separate gear organization.
4. Full storm flap covers main compartment and lids on the side compartment to keep the weather out.
---
ASAT Bino Harness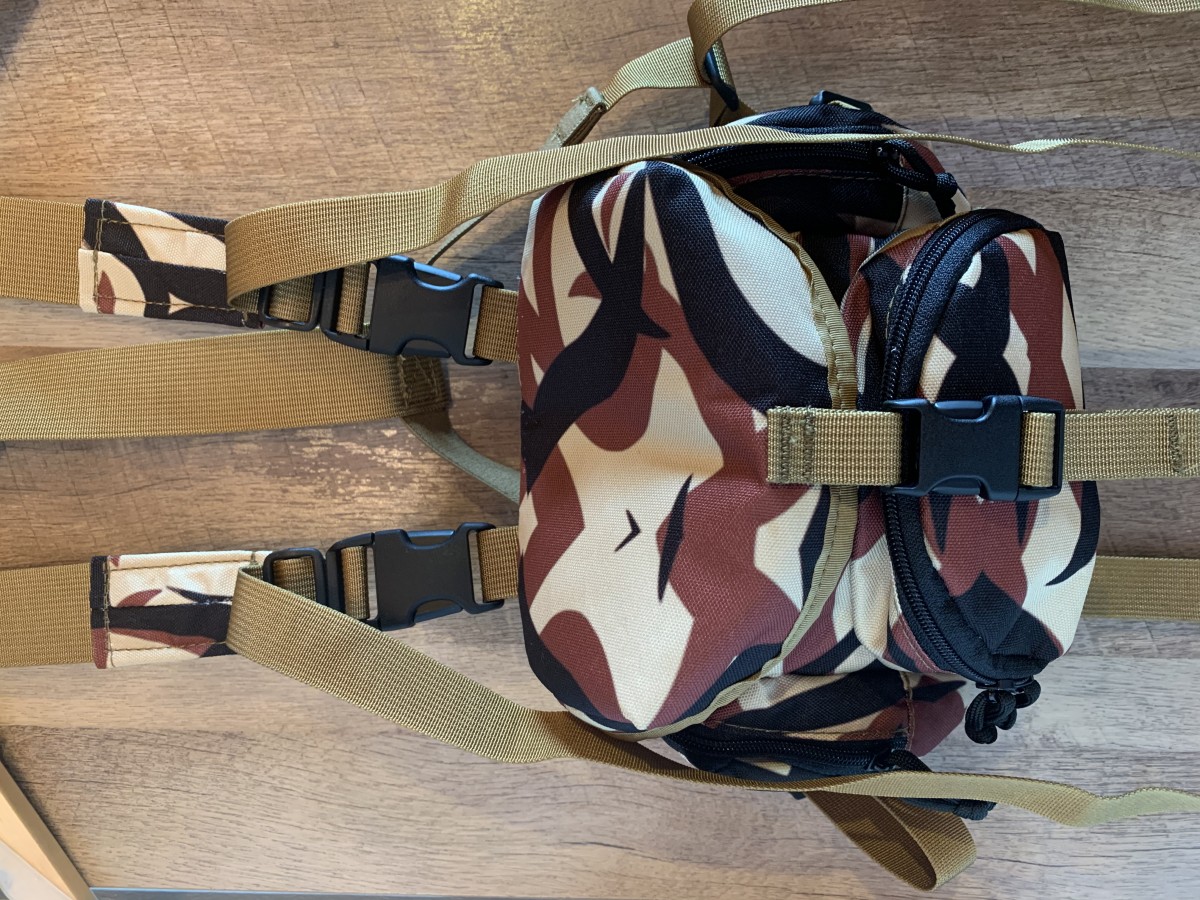 Strong, weather resistant, 3 compartments for rangefinder and other accessories.
Light weight. Perfect fit for both large and small binoculars, no zippers for reduced noise.
One size fits all. Breathable material with additional compartments for other small gear.
---
ASAT Day Bag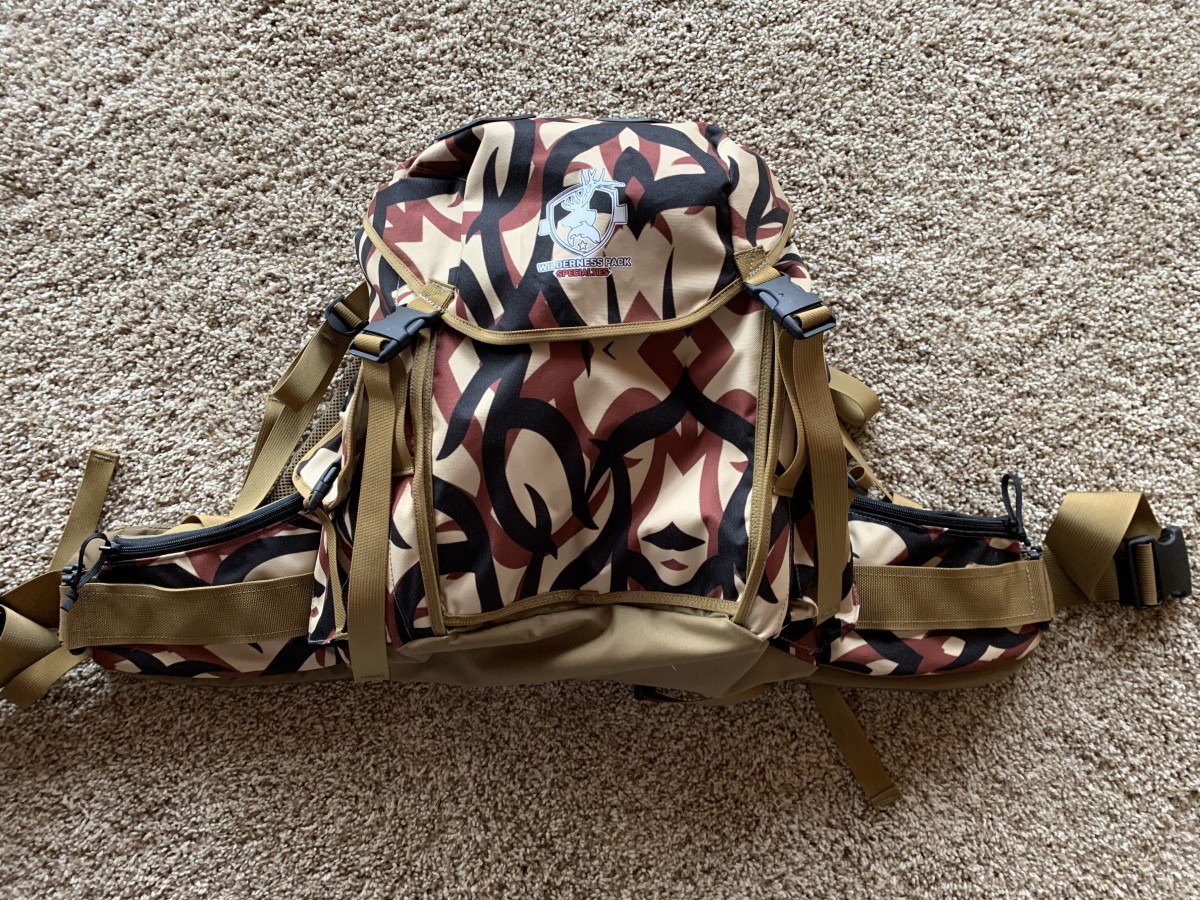 The ASAT Day Bag is made with tough fabric and strong webbing, has an over sized hip belt for comfort and adjustable shoulder traps to fit you  perfectly. With 1000 Ci in the main compartment and 8 external  pockets, It can be used as a hiking pack or a day pack for hunting. It also works great for tree stand hunters.

---
ASAT Rhino Duffle Bag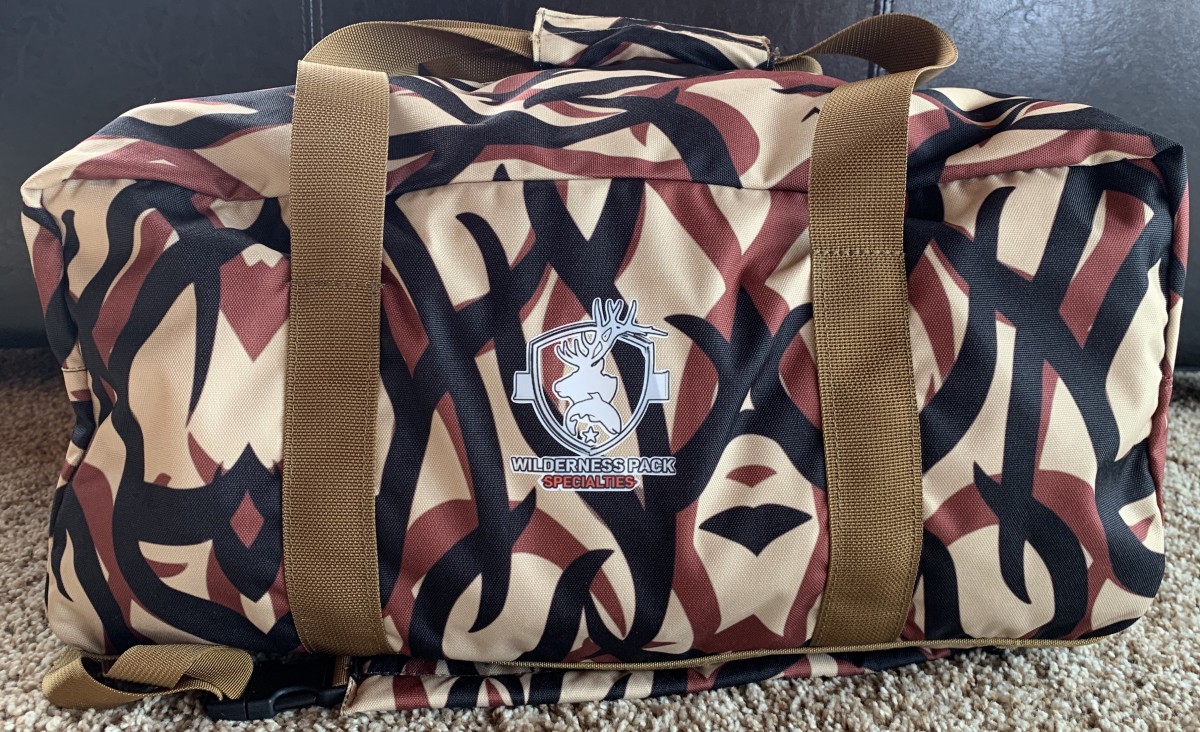 (I use this duffle bag on all my road trips.)
7 internal pockets
large compartment
hidden storage in the bottom of the bag
Stow away harness System
500 Dinier nylon cordura
Mil-grade webbing and hardware.
Dimensions
Approx: 2000 CI
Free 3-5 Day Shipping in the USA on orders over $50. $5 flat rate shipping for $50 and under! If you are combining ASAT orders with another product purchase and PayPal charges you for shipping, let us know and we will refund the shipping (for over $50) immediately! Email us (bottom of this page) with your address and products to be ordered for the cost of 2 day shipping option.
For shipping costs outside the US, please email us with your address and items you want to order. Or, feel free to call us at 406-431-0876.
Click here for ASAT Sizing Chart (PDF).
---
Shop for all ASAT Camo:
The 2022
ASAT Puffy Jacket is here!



ASAT Hurstwic Jacket and Pants

ASAT® Bedrock Merino Wool

ASAT® Classic Series

ASAT® Vanish Pro 3D Series

ASAT® Elite Performance Series

ASAT Rain Gear

ASAT Camo Youth Series

ASAT Gift Certificates and Camo Accessories

ASAT® Camo Packs

Back to ASAT Camo Hunting StoriesBack to Home Page
---
Please subscribe to or our
"Quick Tips"
newsletter or to an
RSS feed
(see left column) to be alerted whenever new information is added to the site.
We'd appreciate it if you would "Like" us on Facebook, or share this site with others.
---