Clip-Shot Camera Mount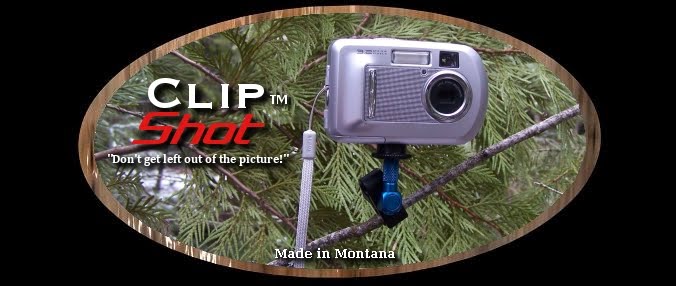 Lyn Wilson wanted a camera mount that he could carry in his pocket several years ago. He wanted something to take hunting that weighed little and was very small, but dependable. Tripods, even mini-tripods, take up too much space.
An elk hunting gear list that big game hunters will find helpful. This is a list and brief review of practical, useful, quality hunting equipment for elk hunters.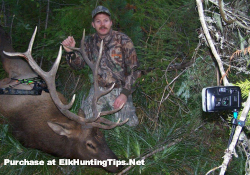 Since Lyn's a machinist by trade, he made one that weighs one ounce and holds up to 20 ounces, including a spotting scope, or motion-sensor game camera. It worked so well, he now manufactures them. He assembles and packages them at his home in Noxon, MT.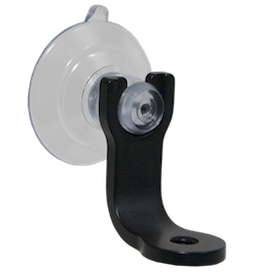 The Clip-Shot now comes with a Smart Shot adapter for a smart phone. Most of us use smart phones to take pictures of our big game harvests, So, the adapter is included with each one. 
I got my hands on a Clip-Shot years ago and it works well. I use it every year, either with a camera or smart phone, since I mostly hunt alone. The picture on right side of the banner above, among many others on this site, were taken using a Clip-Shot. This mini camera holder clamps on to anything flat up to 1/4" thick, or a round object up to 3/4" in diameter. (Available for purchase below.)
Why Pack A Tripod?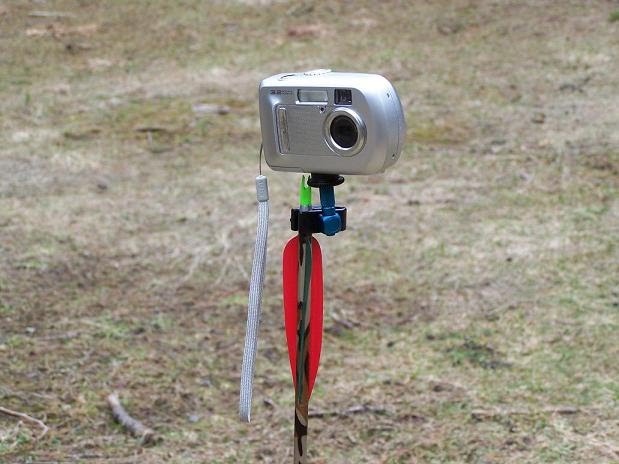 Unlike a tripod, this camera mount can be secured as high as you can reach to set it up in a tree. I have a Gorilla Pod, but it rarely makes its way into my pack. It's just too big. Besides, it has weakened through the years.
You can fasten the Clip-Shot securely to a tree branch, an arrow or stick stuck in the ground, a knife stuck in a tree, tree stand steps, ski poles, fences, an ATV mirror, car window glass, or anything else it will fit on. I fastened a camera on and clamped it to my bow on an arrow in my quiver. 
The Versatile Camera Mount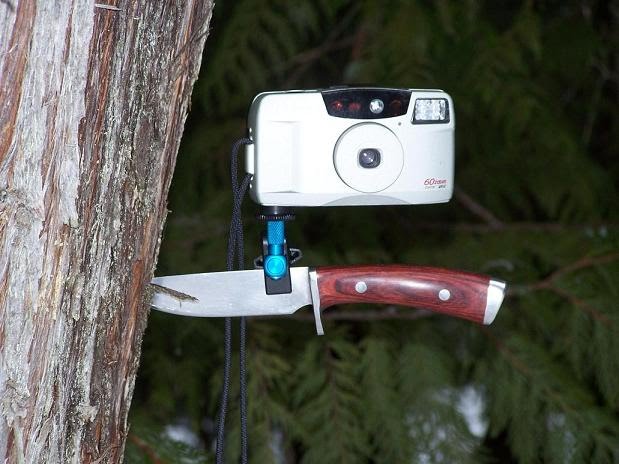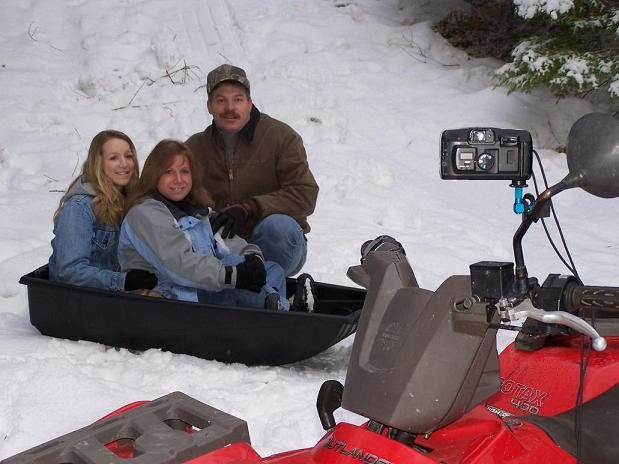 I can't tell you how many times I have stacked rocks, or pieces of wood and balanced my camera on them with little shims to level it, only to have it fall over! I have tied my camera to trees and branches with flagging tape. It's very difficult to get it level and pointed in the right direction. This little camera mount solves that problem. 
The Clip-Shot can be used to record images on hunting, fishing, hiking, biking, camping and backpacking trips. It is especially ideal for backcountry hunting ventures. It makes your adventure photography and video convenient.
On ski outings, clamp it to a branch next to your run and record your own ski run as you go by. This camera holder makes it possible for everyone to be in the picture, even if you're the only one around!
For a second view, set up a second video camera with a Clip-Shot in front of you, pointing back toward you, when you're calling elk, or turkey. 
Tiny, but Durable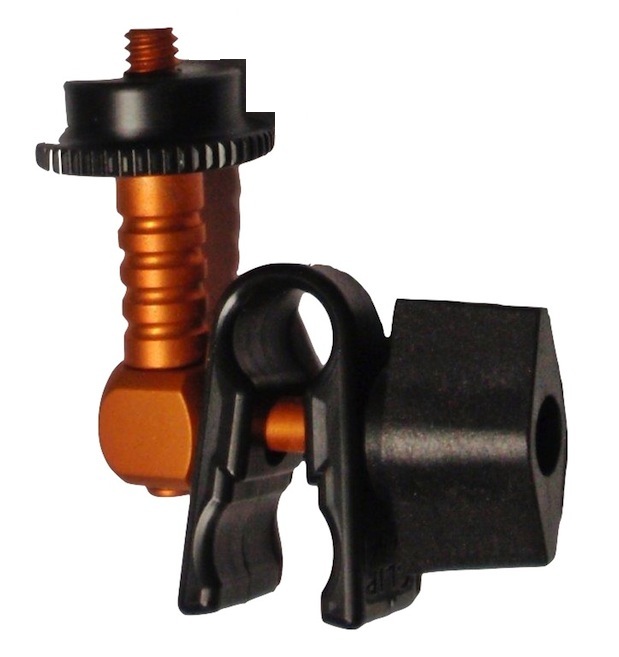 The Clip-Shot is made of anodized aircraft aluminum, high strength plastic and stainless steel components. It is made to be rust resistant, trouble free and durable. Lyn has been using the same one for eight years.
We only sell products that we use and believe in. We're pleased to make the Clip-Shot available on this site with free shipping in the U.S. As with all of the products we stock, we pack and ship each order very fast; the same, or next business day. Contact us for shipping costs outside the U.S. Free U.S. Shipping. 1-406-431-0876
---
Please subscribe to or our
Quick Elk Hunting Tips and Updates
newsletter or to an
RSS feed
(see left column for both) to be alerted whenever new information is added to the site.
We'd appreciate it if you would "Like" us on Facebook, or share this site with others.