High-fence hunt - and proud of it!
by Dave
(MI)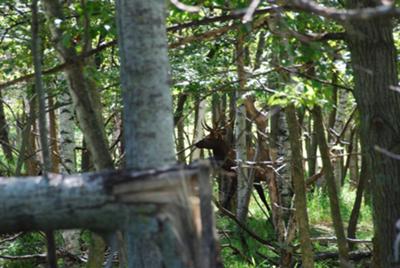 Before...
Well, for anyone that might be interested(from an earlier post)... I finally went on an elk hunt. Settled on a high-fence ranch hunt. (I know - taboo, especially for anyone that lives out west. But for us in the east, our options are limited for elk.) Nice ranch, nice owners, nice operation. 200 ac. enclosure, swamp, woods, fields, hills. Took about 4 hours to finally locate the elk. Unfortunately, he located me as well. Took another hour and half to get close enough for a responsible shot. Good hunt, had fun, met some great guys, and overall was happy with it, but went a little too fast. A big part of that was because my hunting partner walked up ahead to "push" it to me. Didn't think he'd actually find it. He did. So I did.

All-in-all, not a bad hunt, and would do it again, but in a larger area.

For anyone thinking about a high-fence hunt, especially for anyone new to hunting, I would recommend it.