Elk Hunting Over Wallows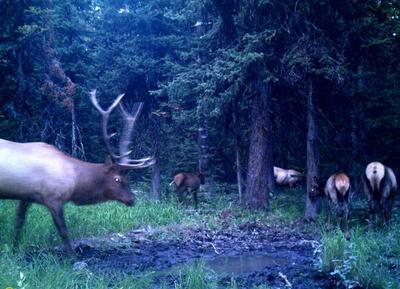 All trail cam photos submitted by Larry
My hunting buddy and I argue a lot over when is the best time to hunt over wallows. The obvious answer seems to be when it is hot, and not a lot of water available. He says that during the rut, the bulls do not use the wallows in his experience.


I have watched a lot of videos with bulls being harvested during the rut and a significant number of them are covered with mud. My guess is that they are using the wallows to establish territory or keep the bugs off.
Are there any other theories as to why they would use the wallows during the rut and any tricks that could be used when it is closer to the rut.
We in Oregon, seem to have our bow season end just as the rut is scheduled to begin.
Russ