Crossbow Hunting Sweepstakes
Enter the crossbow hunting sweepstakes to win a TenPoint Wicked Ridge Invader G3 Crossbow package! ElkHuntingTips.Net is helping to give away this crossbow. Only a few days left to enter the sweepstakes!
Elk Hunting Tips has partnered with Best Crossbow Source to give you the chance to win this TenPoint Wicked Ridge Invader G3 crossbow. (You'll find the signup and link to the terms and conditions at the top of the page's right sidebar.)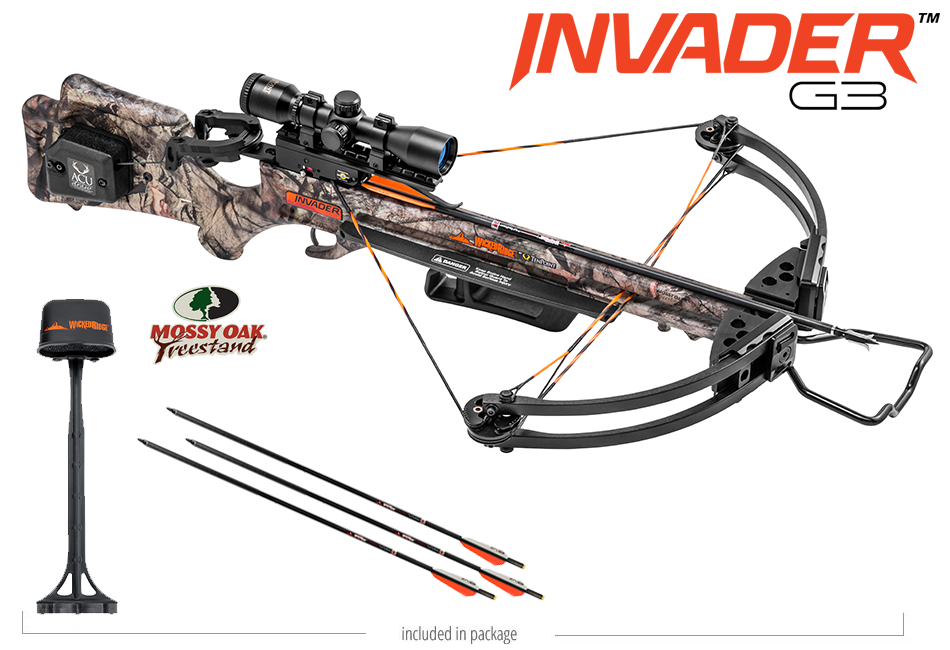 This model, the lightest, narrowest, fastest, and safest Invader to date, weighs in at just 6.6 pounds, but blasts bolts to the target at 330 FPS. It will slam arrows into your quarry with 96 foot-pounds of kinetic energy.
Check your states' hunting regulations. Crossbow hunting is legal in 25 states during archery season. Eleven states allow them in rifle seasons. Six states allow them for physically challenged hunters during the archery season. Three states allow crossbows for hunting during a portion of the archery season. Two states allow them to be used by older hunters only. Oregon is the only state that has outlawed crossbow hunting entirely. 
If it's legal for you to use a crossbow during archery season, you will gain quite an advantage. Crossbows provide plenty of power, and you have the advantage of using a scope, if your state regulations allow it. 

If you want to try to win this Wicked Ridge Invader G3, head over to Best Crossbow Source's website and sign up for this sweepstakes. Full terms and conditions can be found there. You'll find the signup at the top of the page's right sidebar.