Best Elk Calls and Tutorials
You may be aware that Elk Nut Outdoor Productions is about the only source to really learn what elk are actually saying and what to say back. But, did you know Paul makes the best bugle tube available? That's my opinion anyway. Rocky Mountain Game Calls makes one of the best, too.
The problem with Elk Nut's bugle is he can't keep up with demand! He doesn't even have any available, but I do! (A few.) ElkNut's Chuckler Bugle has a rippled/spiraled corrugation to slow down the air given by the caller to allow it to trap the sound inside a bit longer for better resonance, giving more realistic bull tones from big or small bulls. This one feature alone separates Elk Nut's Chuckler from all the other bugles on the market!
For the Chuckler Bugle XTR, Paul added Rocky Mountain Game Calls' excellent Conqueror Mouthpiece. This is the best external reed for making a wide variety of bull sounds. You can also pull it out and use a mouth reed with the Chuckler Bugle.

I only have a few of these rare bugles. There is no date yet when they are expected back in stock at ElkNut's place. When I run out, I would recommend you get a Select-A-Bull with the same mouth piece.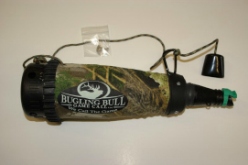 Practice This Summer
No matter how good you are (or think you are), I guarantee you will learn a lot you didn't know was even known from Elk Nut Outdoor Productions. You will find that we really CAN kow what elk are saying and whey. We can then make intilligent decisions about what to do and what to say back.

Even what you think is the dreaded "elk bark" might be just be a nervous grunt demanding a visual. You can make the same command! But, be ready for the response! Learn more about elk verbalization from Elk Nut Outdoor Productions.
---
Getting Fit for the Hunt?
I don't mean to sound like a nag, but you will increase your chances of success and enjoyment, if you're fit. I'm 62. I don't use that as an excuse to slow down. I can do some serious high-speed pursuits to get out in front of elk that are moving the wrong way. I have some great drills for strength-endurance development here: Hunting Fitness
---
Sitka and ASAT Available: Free Shipping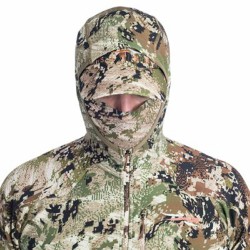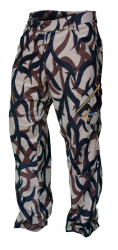 ---
As always, feel free to Contact Us here. Or, call or text 1-406-431-0876. We'd love to talk to you.

Facebook page ElkHuntingTips.Net

Facebook page Elk Tips Outdoor Gear, LLC
---
The springtime view of the mountains near our home in Garrison, MT

---