Elk Sounds Video Update
The previous newsletter was sent out too early! The video is definitely there and it is a great one with lots of variety of elk sounds. But, the list identifying the sounds and their meanings is not complete yet.

If you have watched and listened to ElkNut's DVDs and CDs, you will recognize some of the sounds. Regardless, watch the video and listen to the different nuances of the sounds. Watch what is going on in the herd. Listen to the bulls talking from a distance. There is a conversation going on there!

Practice making those sounds. We'll send you another Quick Update when the identifications are listed on that page. Here is the link to the video:
We'll soon have the list there that gives you a time point in the video and an explanation of what is being communicated by the sounds being made.
Get practicing elk talk with the Elk Nut resources!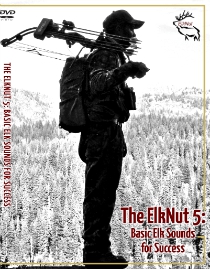 ---
As always, feel free to Contact Us here. Or call, 406-431-0876. We'd love to talk to you.

Facebook page ElkHuntingTips.Net

Facebook page Elk Tips Outdoor Gear, LLC
---
The springtime view of the mountains near our home in Garrison, MT

---