Elk Sounds: What do they mean?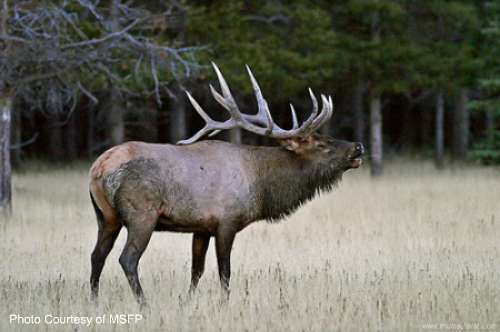 There is a great video of elk making a variety sounds. I just put the video on the Learn Elk Talk page . There is a list that gives you a time point in the video and an explanation of what is being communicated by that elk sound. Simply grab the slider at the bottom of the video and move to each time on the list. Then, you can hear what that specific elk call sounds like and watch what is happening when the bull or cow makes that sound!
There is a thorough explanation of what each bull is communicating and why. Learn what the nuances of the bugles and other elk sounds mean.
Take some time to practice these sounds and memorizing what they mean. Learn from the Elk Nut resources what to do in a hunting situation in response to what you hear going on in elk country!
Practice Calling Now!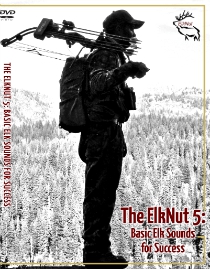 There are several pages about elk sounds and calling elk on ElkHuntingTips.Net. There's nothing better than listening to real elk making various vocalizations to learn elk talk. Here is a page with lots of Elk Recordings .

It's great to practice along with audio recordings. But, first learn what the sounds mean with the ElkNut DVDs, CDs, and Playbook.

After a little practice and study, you can listen to the recordings. then, you'll find yourself saying things like, "round up bugle!", "calling cows to himself", "challenge bugle", "lip bawl bugle", "nervous grunt", "warning bark", "locator", "glunking-he's close!", "excited mew", "estrus buzz", "lost calf", and on and on!

Learning elk language is a hoot! It's one thing to learn what you're hearing. Yet another to learn how to make the sounds and what to do when you hear them.

There is an ElkNut DVD called Mastering the Mouth Reed on this page . It will get you started making elk sounds with that type of call.
---
As always, feel free to Contact Us here. Or call, 406-431-0876. We'd love to talk to you.

Facebook page ElkHuntingTips.Net

Facebook page Elk Tips Outdoor Gear, LLC
---
The springtime view of the mountains near our home in Garrison, MT

---