Sitka Gear and Gore Optifade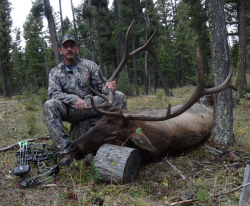 Sitka Gear is available with free U.S. shipping below. Or, feel free to call with questions: 1-406-431-0876.
Sitka's "Gore Optifade Concealment" is an alternative to camouflage. The micro and macro (small and large) patterns, combined by a complex computer algorithm, complete a very science-based design.
After the decades-long practice of printing trees, leaves, tree bark, pine needles and grasses on hunting clothing, Sitka finally got the science together that shows how animals actually see their surroundings. Gore Optifade Concealment, successfully confuses an animal's vision. Sitka is overtaking the "camo" industry by storm. Sitka's Optifade "concealment pattern is scientifically based on animal vision".
An elk hunting gear list that big game hunters will find helpful. This is a list and brief review of practical, useful, quality hunting equipment for elk hunters.
How Do the Animal's See It?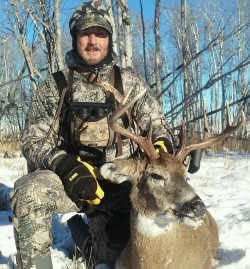 With all the myriad camo patterns that imitate an animal's surroundings, the idea is to try to make an animal see something they are used to, instead of the human form. 
The problem with that is that animals don't see like we do. Most camo patterns look like dark, contrasting shades to animal eyes. Those products are made to impress the human eye.
Gore Optifade Concealment patterns on high-tech Sitka Gear, confuses the visual perception of ungulates (animals with hooves) into seeing "nothing" in particular, when they look at the hunter concealed by the gear. The digital patterns resulted from thorough research of how animals see. Many new companies are trying to appear to be doing the same thing, but the results of the ungulate ophthalmology research belongs only to Sitka.

The Research Team
Three experts were brought together to develop Gore Optifade Concealment patterns: a renowned animal vision expert (Jay Neitz, Ph.D), the military digital camouflage founding expert (Lieutenant Colonel Tim O'Neill, Ph.D), and Guy Cramer. Mr. Cramer revolutionized digital military camo with complex digital pixels through computer programs that combine things like "mathematical fractals", "Movement Concealment Algorithm", "background noise and texture", etc.
From what I get from it the digital results Cramer came up with confuse an animal's ability to determine a need to focus on an object. Animals are always on the lookout for something out of the ordinary that needs more attention. The initial perception is of "no danger", creating a "nothing to see there" decision by the hunter's prey. (Consider blocking your human EMF signal with HECS Stealthscreen, so they will disregard your muscle movement, too.)
Effectiveness, Function and Quality: Sitka Gear
After many years of hunting in and selling ASAT Camouflage gear, I had to take a look at Sitka Gear. Both are patterns that are not made to impress the human eye. It's is a bit more expensive for two reasons. The science and scientists behind the pattern was costly, because it is thorough and the result is precise. Also, the actual gear is of very high quality design and materials.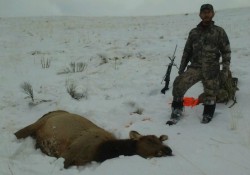 Sitka is designed by serious hunters to meets the needs of hunters in the many demanding environments and situations our quarry take us. I often repeat that hunting is an "athletic endeavor". The gear is made with that hunter athlete in mind. Features built into Sitka are carefully thought out and continue to evolve each year to improve the hunter's effectiveness in the field. I train for endurance races through the winter. I run in my Sitka Gear!
I talked a friend of mine into getting out of his cotton RealTree camo and into some Sitka. He told me when he first put on his new Stratus Jacket he was thinking, "This jacket is too light. It can't be warm." He wore it anyway and came back telling me how amazing it was to be so light, yet so warm, even in a strong wind.
My first jacket was the Kelvin Lite Hoody. I soon found out it was too warm for most early September mornings, even though it was indeed "light"!  I added a Kelvin Active Jacket for warmer mornings, or as an added layer under the Kelvin Lite. My Core Midweight Zip Tee provides the base layer I need, unless I'm sitting in a tree stand in December hunting whitetails. Sitka is all about layering from next to skin, to mid-layer and outer layer.
Practically all clothing is made overseas, but Sitka Gear owns the factories and manages the production facilities themselves, producing great quality control. You will become addicted to the quality and functional design of the Sitka's products. The Gore Optifade pattern will provide concealment, like you've never experienced before!  
We've got the best prices. Click on the pattern you want to shop online for. Feel free to call 1-406-431-0876. Available with free U.S. shipping!

Sitka Gear's Gore Optifade Subalpine concealment pattern was designed for "close encounters of the herd kind", the motto of ElkHuntingTips.Net! It is optimized for engagement with big game within 50 yards, on the ground in "tree covered and vegetated terrain". 
Open Country has been available since 2009. This patter was optimized for longer range encounters, particularly bighorn sheep, mountain goats, and other ungulates in the back country. "Detection" of a human predator is confused by the larger "neutral" and smaller "micro" areas in the pattern. 
My personal experience is that it works well with elk at subalpine settings, as well. I have hunted elk with it long before the subalpine pattern became available. I do intend to use the subalpine pattern, however. 
The Elevated II pattern was an upgrade of the Optifade Elevated Forest pattern in 2015. They fine-tuned it to be an all-season pattern. It also provides for further engagement distances. It is designed for the transforming canopy from late summer to early winter.
It is made for whitetail hunters. The macro and micro pattern  echo the higher contrasting bright sky with the shaded underside of foliage. As the leaves change, it allows hunters to extend their season wearing the pattern. It's designed for engagement ranges of 80 yards or less, while providing concealment up in a tree stand.