The Remote Alaska Lodge
I hope your elk and other big game hunting season has been going well this fall. I have not been as "all-in" as I usually am with elk hunting this year! I did manage to put one elk in the freezer, but still have one more elk tag that is burning a hole in my backpack! A new unrelated business of ours has needed some serious attention.
I wanted to take a moment to share an inexpenive Alaska DIY hunting and fishing opportunity with you. This is not associated with any of my businesses in any way. I just felt compelled to show this to you, in case you might want to take a hunting and/or fishing trip to Alaska!
I told Johnathon Jester, the owner of this property, that I wanted to help him promote this. He offered me a commission, which I refused. I suggested he offer a 10% discount to my readers, instead. He agreed!
Affordable DIY Hunting and Fishing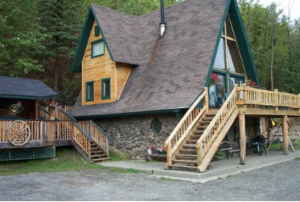 I "met" Johnathon on LinkedIn and I was immediately impressed with what he has. "The Alaska Lodge" is only an hour from the Anchorage airport, but it is very remote with a very good road to it. This beautiful lodge is in a great location for fishing and hunting.

The remote lake with five miles of shoreline in front of the lodge has no public access. When you stay there it is yours! A canoe and paddle boat is available to you, as is some fishing gear.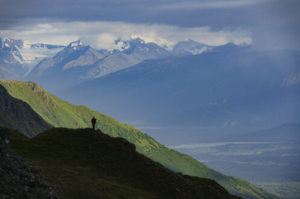 Moose and bear are available for big game hunting from the lodge. Johnathon does not have a guide license, but he can tell you where to go and how to hunt on your own. He has hunted and fished the area for many years.



Very Affordable Accomodations
If you contact Johnathon and mention "Elk Tips", you will receive 10% off of the following already affordable prices!

If your group fills the main part of the chalete with 8-10 people, the cost for a week would only be about $280 to $350 each ($2790 total before discount). A smaller area for up to 6 people would only cost $1890/week (before discount).

We have nothing to do with booking this pristine location. For more information and to contact Johnathon click on The Alaska Lodge
---
Please post any hunting pictures you would like to share at our Facebook page below.
---
As always, feel free to contact me here .
---
Facebook page ElkHuntingTips.Net
Facebook page Elk Tips Outdoor Gear, LLC
---
The springtime view of the mountains near our home in Garrison, MT

---